Great Ten tips to grow your email list
Although they say the email marketing is dead, "they" are wrong. To this day, email marketing is still one of the greatest forms of marketing that we have access to do daily. Using the right tools to grow your email list is something we all need to apply if we are serious about it. Remarketing can benefit greatly from this.
One of the best ways to build your list is to write a guest post. Writing a guest post helps you not only push your name out further into the online universe. Being a guest on someone else's blog, not only is your content being seen by targeted audience members outside of your personal fanbase and network, but your own personal network grows as a result.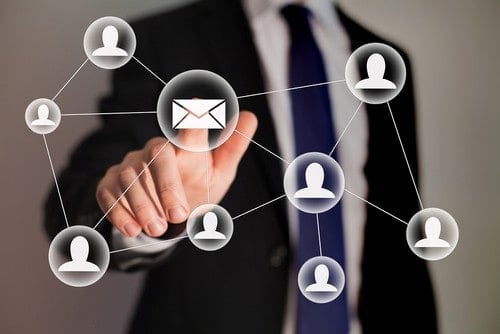 Host a local meetup: Hosting a local meetup not only expands your network (which is always the goal), but you're expanding with people that are within your vicinity. You may find potential clients and even future employees and interns that you would have never known and they're right in your neighborhood! It saves you time, and helps you grow your list. Be mindful that upon arriving to your meetup, collect email addresses like a bouncer would money before entering a nightclub.
Newsletter opt-in to e commerce opt-in page to checkout page. This not only helps you gather emails, but it also gives you great insight as to what people want to hear about from you! It gives you the opportunity to tweak your content as needed, and hit the "pain points" of your audience. You'll be better able to tailor your newsletters to whatever your audience truly needs.
Host Webinars: Not only are webinars easy on your wallet, they can be an added revenue stream later down the line. For the purpose of growing your email list, you can offer something free in the form of a webinar in exchange for an email. You offer something of value to your audience in exchange for their email; something of value to you and your business.
Create a quiz: This is a fun way to gather not just contact information on your new audience members, but it also gives you a little insight into their personalities. You understand them on a more personal level since they took the time to fill something out that will probably relate to their personality on some level.
Select forums for questions: If you explore various forums and engage with their audience members regularly, not only will they eventually take notice, you will be able to share more information (should they want it) and you can gladly exchange information for contact information.
Joint venture partnerships: They are great for helping someone out in exchange for helping you. You're able to use your creativity to include your "partner" in a way that exposes your audience to him/ her. In exchange, he/ she will do the same for you. Not only are you helping someone else out, they're helping you out as well! You're both expanding your online networks by introducing your audiences to a new person that they may want to follow. Having your newly expanded network, it's best to point all roads to one particular website. Website Designers at a digital marketing agency can help you mark all pathways that lead to your bottom line. It all works together.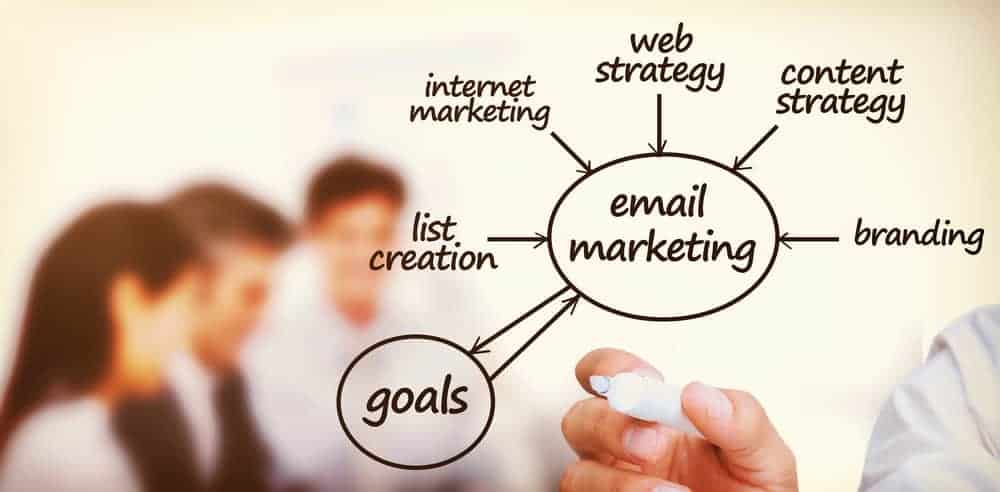 Newsletter preview: A newsletter preview is a great way to gather information, but it also gives your potential audience members a glimpse into the content they will be consuming. If they feel like what you're sending out is of value to them, they will gladly give you their info without a second thought. It costs them nothing, and they're gaining in the end.
Reward subscribers for referring friends: Sending your subscribers a thank you gift for referring friends will encourage them to send more over your way. Again, it costs them nothing to share by word of mouth, and they will always be happy to receive a gift from you.
Host a giveaway: Everyone loves the lotto. The thrill of competing against how many other people just to win something is exhilarating to many. Hosting a giveaway gets your audience pumped about potentially winning something for free, and in exchange, they can add their friends' information to even qualify. Make it as fun and engaging as you can, and you will see the email addresses roll in.'
Gathering email addresses is a surefire way to help grow your content and expose the best potential clients to your work and abilities. Finding engaging ways to collect and gather is not only fun for you and them, they're giving you a glimpse into what is interesting and important to them. That information is utterly priceless.